About Our Layout
Our N-scale layout is the centerpiece of our 30ft. by 60ft. room. From point to point, it takes a train about 15 minutes to complete a trip around the whole layout running at scale speed. The mainline connects three freight yards with several towns, and industries. The layout is wired for Digitrax DCC.
Below is a map that will give you a better idea of what the layout looks like. Please click on a town on the map to view pictures of the specific areas. Or Click Here To Begin The Layout Tour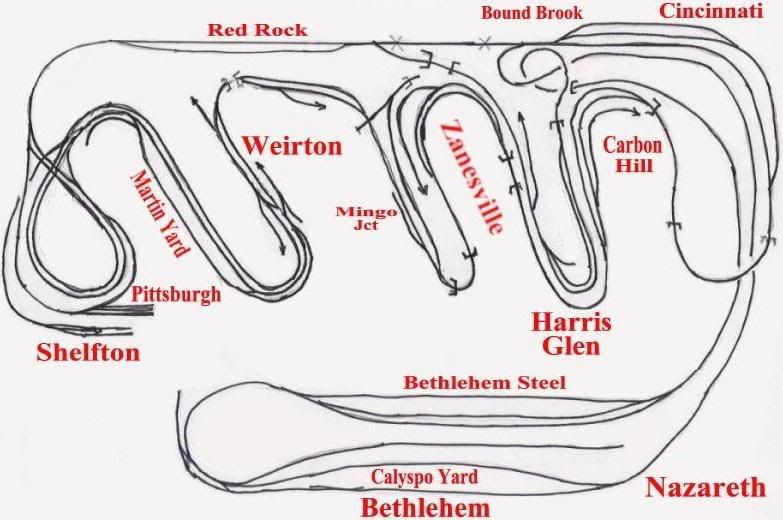 Click the picture below to see a panoramic view of our layout room.