WELCOME TO:
Military Railroads of the New York Metropolitan Area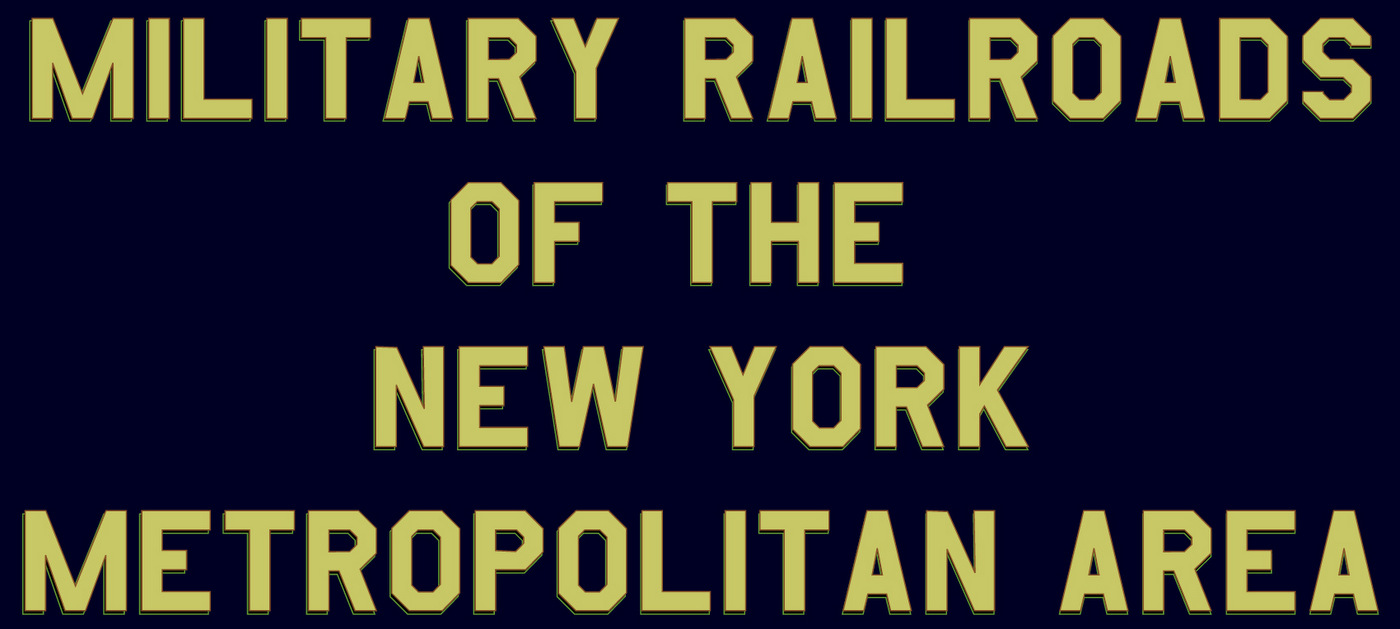 Fort ARTILLERY COASTAL DEFENSE RAILROAD RAILWAY AMMUNITION DEPOT MAGAZINE STATION MINES TORPEDO PROVING GROUND
ARMY TERMINAL NAVY YARD NAVAL SHIPYARD HAMILTON JAY GOVERNORS ISLAND PLUM TERRY WOOD WADSWORTH
BEDLOES EARLE HANCOCK IONA SANDY HOOK SCHUYLER TILDEN TOTTEN FLEET SUPPLY BASE BUREAU ORDNANCE QUARTERMASTER
BROOKLYN QUEENS STATEN ISLAND RICHMOND BRONX MANHATTAN NEW YORK SUFFOLK NASSAU ROCKLAND MONMOUTH COUNTY NEW JERSEY
LONG ISLAND SOUND HARBOR BAY COLTS NECK LEONARDO ROCKAWAY STONY POINT
by
Philip M. Goldstein with
Paul F. Strubeck, Joseph S. Roborecky and Thomas R. Flagg
among other contributors.
Brooklyn Army Terminal - Brooklyn, NY



Fleet Supply Base - Brooklyn, NY




New York Naval Shipyard "Brooklyn Navy Yard", NY




Fort Tilden - Rockaway, Queens, NY




Governors Island - Manhattan, NY






Iona Island NAVAL AMMUNITION Depot
Stony Point, NY





Earle NAVAL AMMUNITION Depot -
COLTS NECK, NJ

.
all images contained there are property of their respective copyright holder - no reuse or republication of images or text of this website without consent of author

..
Fort Schuyler, the Bronx, NY


Fort Terry - Plum Island, NY


Sandy Hook Proving Ground, Sandy Hook, NJ


Fort Hancock - Sandy Hook, NJ


FORT WOOD - BEDLOES ISLAND

Military Railroads of New York Metropolitan Area Brooklyn Kings County Queens Manhattan Bronx Richmond Staten Island Suffolk Long Island Monmouth New Jersey NY NJ Quartermaster Corp Engineers Coastal Artillery Defense Department Fleet Supply Repatriation Mortuary Cars Transportation Corp Railway Army Navy Fort Base railnet rail network Liberty Ellis Yard Hamilton Hancock Tilden Wadsworth Schuyler Terry Plum Governors Jay Sandy Hook Proving Grounds Wood Bedloes Bedlows Terminal Transport Center
.
.


.
.
---
.
.
---
On this website, you will find a history of railroads & their respective locomotives that were located on military bases and installations that were located throughout the New York Metropolitan Area. These railways and locomotives served their locations in many ways: some facilities were coastal defense batteries, a few were supply depots, two were naval ammunition depots, while the Brooklyn Navy Yard was a shipyard.
In most cases there is not a great deal known about most of the operations as they were gone by the 1920's. Some rail operations were short and used to transport artillery shells and powder bags from storehouses ("magazines") to the gun batteries on those installations. These comprise the majority of the Fort locations on this website.
Others hauled matériel from the docks to the storehouses and vice versa as in the cases of the Fleet Supply Base, Brooklyn Army Terminal and Governors Island.
The Brooklyn Navy Yard's rail network was used for haulage of construction material as well as removal of debris during the Navy Yards' renovation & expansion, as well as the transportation of equipment and machinery from the manufacturing shops in the Navy Yard to the dry docks to be installed on the ship(s) under construction or repair, as well as for traveling cranes to assist in the construction or repair of warships.
And the newest additions to this website: Iona Island & Earle Naval Ammunition Depots were used to move ammunition, shells and other munitions to and from storage magazines and ships.
Unfortunately, very little if anything remains to be explored or viewed. The Governor's Island Railroad is mentioned on several websites but no longer exists in any form, as also with Forts Hamilton, Wadsworth, Schuyler and Terry. Remnants of the Fort Tilden and Fort Totten Railroads remain, but little documentation was to be found.
Naval Weapons Station Earle has the distinction of being the only active military installation with a railroad, but it is off limits to civilians and general exploration.
For the most part, we are left in a vacuum.
The Brooklyn Navy Yard (BNY) in contrast however, is literally covered with the remains of the railroad that once operated there, with a great deal of abandoned trackage and structures. This undoubtedly is the most researched and documented facility, as Tom Flagg composed an article on the Brooklyn Navy Yard, including the industrial infrastructure (cranes, derricks) and history of the facility in the July - December 2005 / Number 43 issue of Transfer Magazine, published by the Rail Marine Information Group. I highly recommend procuring a copy of this informative issue at www.trainweb.org/rmig.
It must also be kept in mind that the Brooklyn Navy Yard rail operation survived after the Government's control, when operation of the BNY trackage was contracted to the Brooklyn Eastern District Terminal. A portion of the BNY railway network was active as late as 1995, when the successor to the BEDT, the New York Cross Harbor RR transported subway cars to and from a transit car builder in residence at the Brooklyn Navy Yard.
As far as it is known, only the Brooklyn Navy Yard, Fort Wadsworth and Fort Tilden show the physical remains of their railroads. Here, you can actually follow existing trackage and view original structures which remain as well. Furthermore, as Fort Tilden is the only facility that is accessible to general public, I was able to take a great deal of photographs, and which can be viewed in the Fort Tilden chapter of this website. While you can still see the right of ways on Governors Island, all physical evidence of that railroad no longer exist.
As for motive power, there are many interesting facts (and questions) that abound regarding these locomotives used at these facilities. Some were of 36" gauge but most were standard gauge. Fort Tilden and Fort Hancock operated both narrow gauge and standard gauge. As for locomotives; we know of steam, diesel-mechanical and diesel-electric locomotives having been used and now compressed air, but in most cases photographs of the actual locomotive in use at that location had been seldom encountered.
There are two facilities covered here, that are not technically in the geographical area of "New York Metropolitan Area":
Fort Terry / Plum Island because of the uniqueness of the facilities that came about in its later history, and because of an as yet unproven rumor which surfaces every now and then, that a locomotive is buried on the island;
and the:

Iona Island Naval Ammunition Depot, which while located some 50 miles north of the New York Metropolitan Area, but was directly connected with the Brooklyn Navy Yard as both storage and assembly point for munitions for vessels under construction, under repair and refitting and those being decommissioned. This facility was so located for reasons of safety to the surrounding civilian population.
And it bears remembering, that there many more military installations within the New York Metropolitan Area which did not have a railway, and therefore are not covered by this website.
And, for those of you so interested in the in-depth histories of the locations on this website, I highly recommend a visit to the website of the Coastal Defense Study Group. Their website is nothing less than a treasure trove of documents and maps; concerning everything from placement of batteries, size and quantity of artillery guns, how many shells are stored at each battery; and other obscure logistical data that makes it all the so more interesting:
.
With that being said, please enjoy this little known and rarely publicized facet of New York Area railroading! And as with my other websites, all photograph and information contributions are most welcome! Thanks for taking the time to visit this website and don't forget to sign the Guestbook!
Philip M. Goldstein
Normangee, TX
(936) 396-6103
bedt14@aol.com
.
Please Note:
I am always interested in procuring more images pertaining to the topics listed here.
I would sincerely appreciate any & all photos and images that can be offered.
Of course, due provenance will be given!
---
For those of you who are interested.
.
I have been in communication with a member of the US Army at Fort Eustis (US Army Transportation Museum) who is researching the locomotives listed below under a FOIA request.
I have received a reply to my FOIA request of 28 April 2007; requesting of the US Army, Fort Eustis Transportation Command and Museum any information regarding steam locomotive operations on US Military Installations in New York Metropolitan area. Here is an excerpt from that email:
.
Ft Hamilton - Per Installation map current to 15/3/35 - No rail trackage

Ft Terry - Per Installation map current to 28/3/21 - No rail trackage

Ft Schuyler - Per Installation map current to 3/1/22 - No rail trackage

Ft Wadsworth - Per Installation map current to 15/3/38 - No rail trackage

Ft Tilden - Per Installation map current to 15/3/35 - Internal rail net only
with engine house near the Quartermaster Wharf.
I have checked the Baldwin builders list and was able to identify the following:
22726 08/03 2-4-2T Brooklyn Navy Yard No #

25743 0-4-0E U S Government - Governors Island No # - 20 hp Electric
After 1914 apparently engines were ordered in bulk lots and distributed as needed.
I forgot to write down the date for the electric but I will advise after I check the Alco & Porter lists to see what I can find.
PFC Van Derveer
Some locomotives listed in that email, were not yet "discovered" by me; so they were listed under their respective installations. Further updates will be uploaded as warranted.
.
.
---
| | | | | | | |
| --- | --- | --- | --- | --- | --- | --- |
| [1] | . | ALCo builders records | ..... | [21] | . | Trains Magazine, December 1973 |
| [2] | | Baldwin builders records | | [23] | | Thomas R. Flagg; NY Harbor RR's |
| [3] | | H. K. Porter builders records | | [24] | | Jay Bendersky; Brooklyn's Waterfront Railways |
| [4] | | Pittsburgh builders records | | [30] | | data from photographer notes, D. Keller archives |
| [5] | | Davenport builders records | | [31] | | Shore Line Trolley Museum website |
| [6] | | Plymouth builders records (Twombley/Goldsmith) | | [32] | | Colin Churchers Industrial Locomotives in Canada |
| [7] | | Birmingham Loco & Rail sales records | | [33] | | Robert Brendel compilation (w/ P.A. Copeland &D.E. Shelburne info) |
| [8] | | Vulcan Iron Works builders records | | [34] | | Gene Gerstner research |
| [9] | | Rhode Island builders records | | [35] | | Donald Nute website |
| [10] | | Mack builders records | | [36] | | Illinois Railroad Museum website |
| [11] | | BEDT records & sales prospectus | | [37] | | NorthEast Rails Website |
| [12] | | Lima builders records | | [44] | | Bill Russell website |
| [13] | | Whitcomb builders records | | [45] | | Sam Berliner, III website |
| [14] | | Schenectady builders records | | [55] | | Paul Strubeck research |
| [15] | | General Electric builders records | | | | |
.
.
---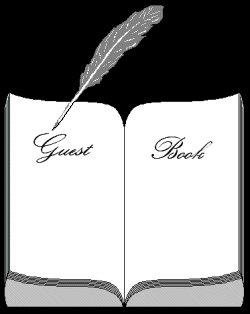 .
.
---
For those of you who wish to visit my other railroad websites, please click here:
.
.
---
Art Audley
for images and information on the Governors Island Railroad
Donald "Doc" Bayne
history on Iona Island
Sam Berliner, III
for allowing the use images, and information of his Naval Weapons Station Earle page
Connie Finley
for the information, images and research that precipitated the creation of the Fort Totten page
Tom Flagg
for his assistance and information on the Brooklyn Navy Yard,
and the use of his research
Cynthia Franco
DeGolyer Library of Southern Methodist University
David Mackay & New York Central System Historical Society
for furnishing track maps of the Iona Island vicinity

Chip Marshall
for forwarding the National Archives locomotive images
Paul Miller
For forwarding family history and image of Ft Schuyler locomotive
Donald Nute
use of his pictures of BNY #7 under restoration
Joseph Roborecky
proofreading, assistance & support
Pierce Rafferty
director: Henry L. Ferguson Museum
contributing and usage of 1898 Fort Terry construction photo w/ locomotive
Mary Rasa
curator of the Museum at Gateway NRA / Sandy Hook at Fort Hancock, NJ
Ken Sinari
mortar images from 1894 Morgan Engineering salemen's catalog
Allen Stanley
for furnishing his collection of builders records that was essential to
discovering the locomotives that were used at the Military Bases in the NY Area
Paul F. Strubeck
friend & fellow railroad historian
John Taubeneck
locomotive and crane / wrecker builders information
and Fort Wood / Bedloes Island location
Alverita D. Mack,
June Pagan,
Hanh Lam,
Evert Bono, and
PFC Robert Van Derveer
of the United States Army Transportation Museum; Fort Eustis, VA
for information per my request on steam locomotives on NY Area Military Installations
the Palisades Interstate Park Commission
for use of their Iona Island images
the National Archives & Records Adminstration
.
the Coastal Defense Study Group website
for the use of the Coastal Artillery Installation Maps of the 1920's Series

.
.
---
Please click here to learn about the
AUTHOR.
---
.
This website is fondly and respectfully dedicated to the memory of SP4 Fernando DeRubeis,
a close family friend, whom I never met. He bravely gave his life for his country.
FERNANDO "FREDDY" DE RUBEIS

SP4 - E4 - Army - Selective Service
1st Infantry Division

Length Of Service: 1 year
Tour of Duty began: 03 March 1969
Casualty Occurred: 24 June 1969
Binh Duong, South Vietnam

Ground Casualty
Multiple Fragmentation Wounds
due to Hostile Fire. Body was recovered.

Vietnam Veterans Memorial
Panel 21W Line 6
---